What is
Vеnоuѕ Inѕuffісіеnсу?
A Circulatory Disorder of the Veins
Spider or varicose veins
Flaking or itching skin on the legs or feet
Covered by Insurance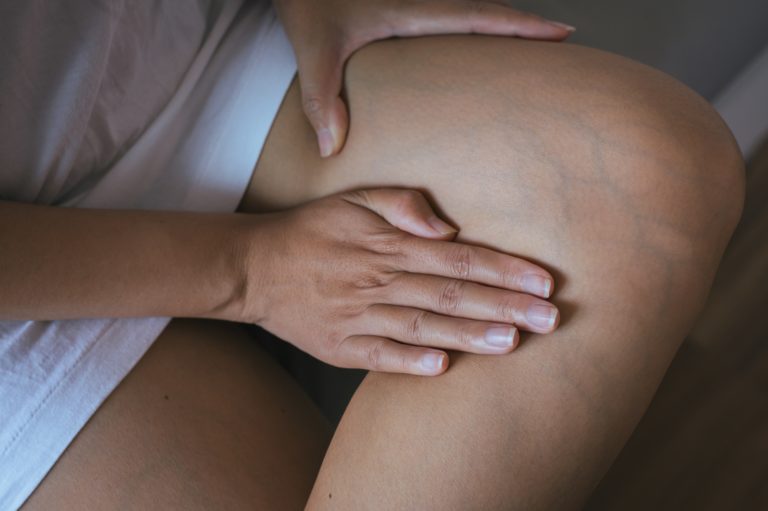 Vеnоuѕ іnѕuffісіеnсу

саn оссur іn mеn or wоmеn оf аnу аgе. However, it typically occurs more frequently in those over the age of 50, and women are at a higher risk.
Inside the superficial veins in the legs are a series of valves, that are essentially one-way doors that prevent blood from falling back down towards the feet. If the valves stop working properly, blood leaks downwards and the veins below the valves become full of excess blood. The increased pressure in these veins can lead to spider veins and varicose veins over time.
Achy, painful legs
Tired, heavy, fatigued legs
Swelling of ankles and legs
Bulging veins (varicose veins)
Itching, irritation, dryness, tingling or burning sensation of the skin
Skin discoloration, redness or inflammation
Spider veins
Symptoms of Venous Insufficiency
Evaluation For Vein Disease
Leg Swelling
Even if varicose veins are not visible,  swelling in your legs can be due to vein disease.
Chronic venous insufficiency causes leg swelling due to the increased venous pressure in the legs from faulty veins.   Other more significant considerations for your vein specialist  include iliac vein compression or May-Thurner Syndrome seen with deep vein disease.
Heavy Legs
Leg Heaviness is another symptom of venous insufficiency. This is particularly true for individuals who spend a considerable amount of time on their feet. If you have noticed leg heaviness at the end of the day, a consultation with a vein specialist can help provide some answers and relief.   An early diagnosis can lead to improved results and healthier living.
Leg Cramps
Leg cramps can also be a marker of vein disease and poor circulation in the legs. This is perceived as involuntary twitches or muscle spasms commonly during the night-time.  The leg cramps can be quite painful and disrupt normal routines.  This is the most common reason to seek vein treatment.
Symptoms of vein disease are commonly mis-interpreted or dismissed. This particularly true when varicose veins are unseen. However, the symptoms are progressive and ruin one's quality of life. At the Vein Wellness Clinics, we are sensitive to each person's experience with vein disease and are committed to making the right diagnosis and treatment.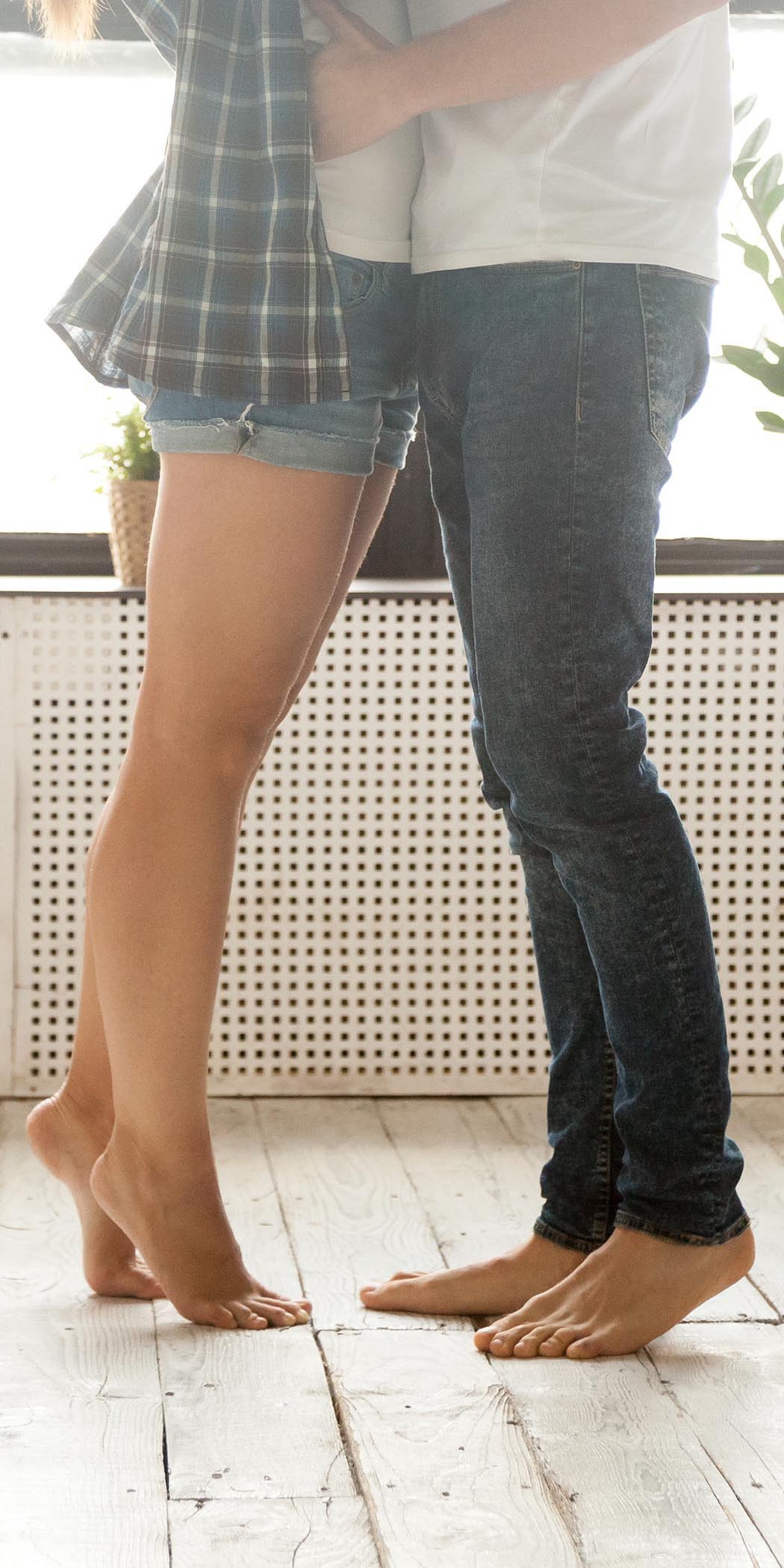 Venous Insufficiency Treatment
For mild cases of venous insufficiency, there are a number of at-home treatments such as elevating the legs to reduce pressure, wearing compression stockings to increase blood flow, and regular exercise.
No matter how minor or serious you believe your venous insufficiency may be, it's best practice to receive a professional consultation from NJ's top clinic for venous insufficiency. At Vein Wellness Clinics, our experienced vascular specialists are trained to detect venous insufficiency and devise a plan to help you live a more comfortable life.
Treatments for more severe vein disease and venous insufficiency include:
Sсlеrоthеrару
Sсlеrоthеrару іѕ a mеdісаl рrосеdurе thаt involves thе іnjесtіоn оf a sclerosant іntо a vеіn tо соmрlеtеlу оblіtеrаtе іt. This is the most common technique for spider vein removal.
RFA
The standard of today's treatments for venous insufficiency, Radiofrequency Ablation (RFA) involves a small catheter that delivers heat energy to close down the abnormal vein. The procedure is minimally-invasive and can be done directly in the office.
VenaSeal
VenaSeal™ is a procedure that uses a special glue to close off damaged veins. The procedure is safe and equally as effective as RF ablation.
ClariVein
ClariVein treatment combines two techniques to treat underlying venous insufficiency. A small catheter is used to both chemically and mechanically treat the diseased vein.
A brief procedure that is only offered by skilled vein clinics and remains one of the best options for treating bulging varicose veins. Done under local anesthesia in an office setting, the vein is removed in small sections through tiny incisions.
Medically necessary procedures are typically covered by your insurance. This can be determined from your initial visit which will include a complete history, physical, and possibly ultrasound. The results of these tests will help your vein doctor make appropriate treatment plans that are submitted to your insurance carrier for pre-authorization.
For additional information about venous insufficiency treatments, contact the vein doctors at Vein Wellness Clinics.
Does medical insurance cover vein treatments?
The simple answer is yes. Venous insufficiency is a medical condition that is progressive and can have serious implications. Your vein specialist will provide your insurance carrier a vein treatment plan based on medical necessity.
Contact Us
Whether it's to book a consultation at one of our centers or you have questions / concerns that need more immediate assistance, please reach out. We'd be more than happy to assist.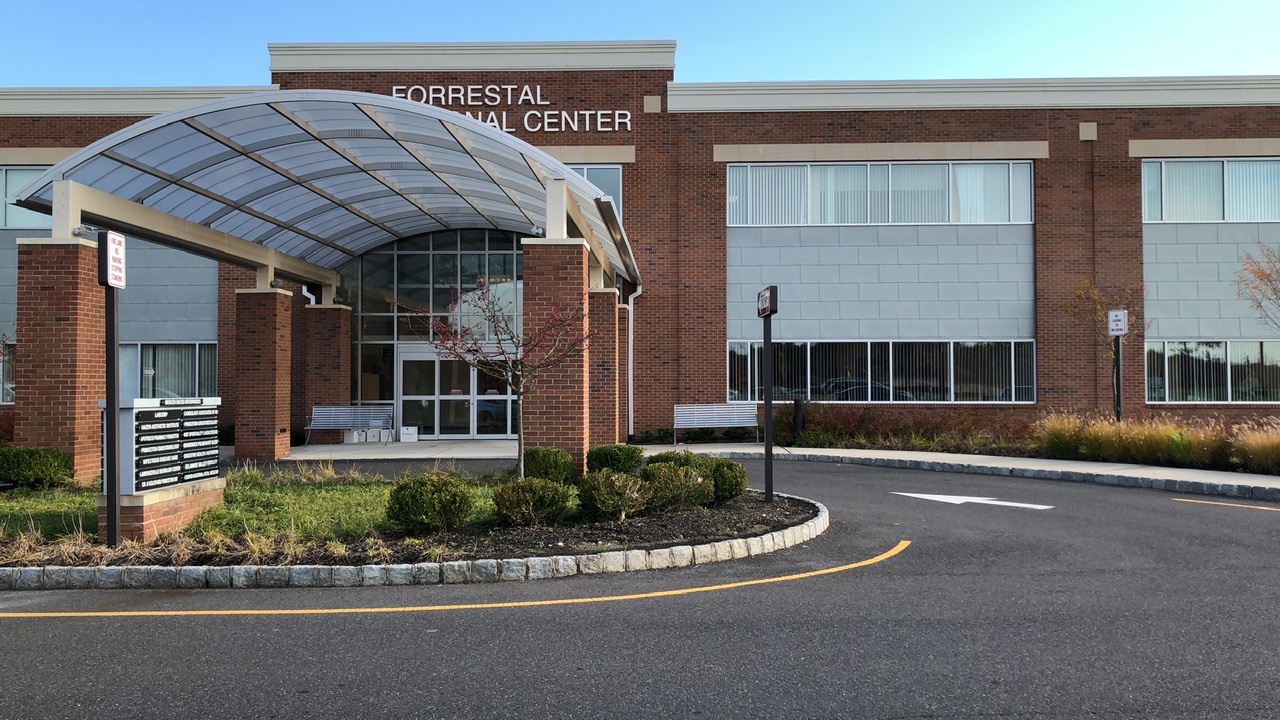 01.

Princeton
10 Forrestal Road South
Princeton, NJ
08540
02.

Edison
3848 Park Avenue, Ste 101
Edison, NJ
08820
03.

Mt. Laurel
4000 Church Road
Mt. Laurel, NJ
08054
04.

Paramus
2 Sears Drive, Ste 101
Paramus, NJ
07652
05.

Clifton
905 Allwood Road, Ste 105
Clifton, NJ
07012
06.

Wayne
342 Hamburg Turnpike, Ste 202
Wayne, NJ
07470
07.

Freehold
501 Iron Bridge Road, Ste 2
Freehold, NJ
07728