What is
ClariVein?
Clinically proven to reduce symptoms of venous insufficiency
Non-thermal (no laser used)
Minimally invasive, which means no scarring
FDA-approved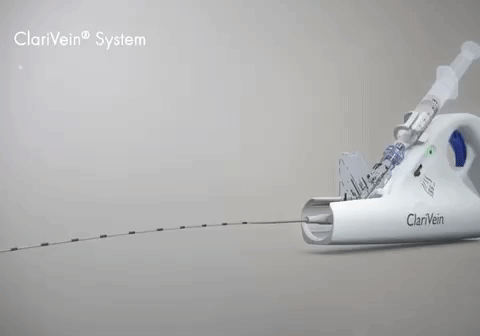 What happens during a ClariVein procedure
The ClariVein ® procedure works by treating the affected veins internally through a very small incision that is usually made on the upper thigh area. During the procedure, your vein specialist will insert a medical catheter with a rotating fiber on its end into the vein.
Once the device reaches the damaged vein, the fiber begins to rotate. As the fiber rotates, it carefully removes the lining of the damaged vein, while also delivering a medical solution to treat the underlying cause.
The catheter will continue to rotate for several minutes, and there may be a light humming sensation near the affected area, but it should not cause any major pain or discomfort.
In contrast to EVLT and Sclerotherapy, each of which uses a single method of closing a damaged vein, ClariVein ® uses two modes of action to treat the damaged vein and the underlying cause of the damage.
Is Clarivein Painful?
Like other treatments we offer at Vein Wellness Clinics, this procedure is performed with local sedatives and is performed in an office-based setting at one of our vein treatment centers. The treatment session can be completed in as little as 30 minutes. Since no major incision is made and none of the tissue surrounding the affected area is damaged, there is very little chance of scarring or bruising. After a ClariVein ® treatment, patients are able to return to normal activities almost immediately.
Contact Us
Whether it's to book a consultation at one of our centers or you have questions / concerns that need more immediate assistance, please reach out. We'd be more than happy to assist.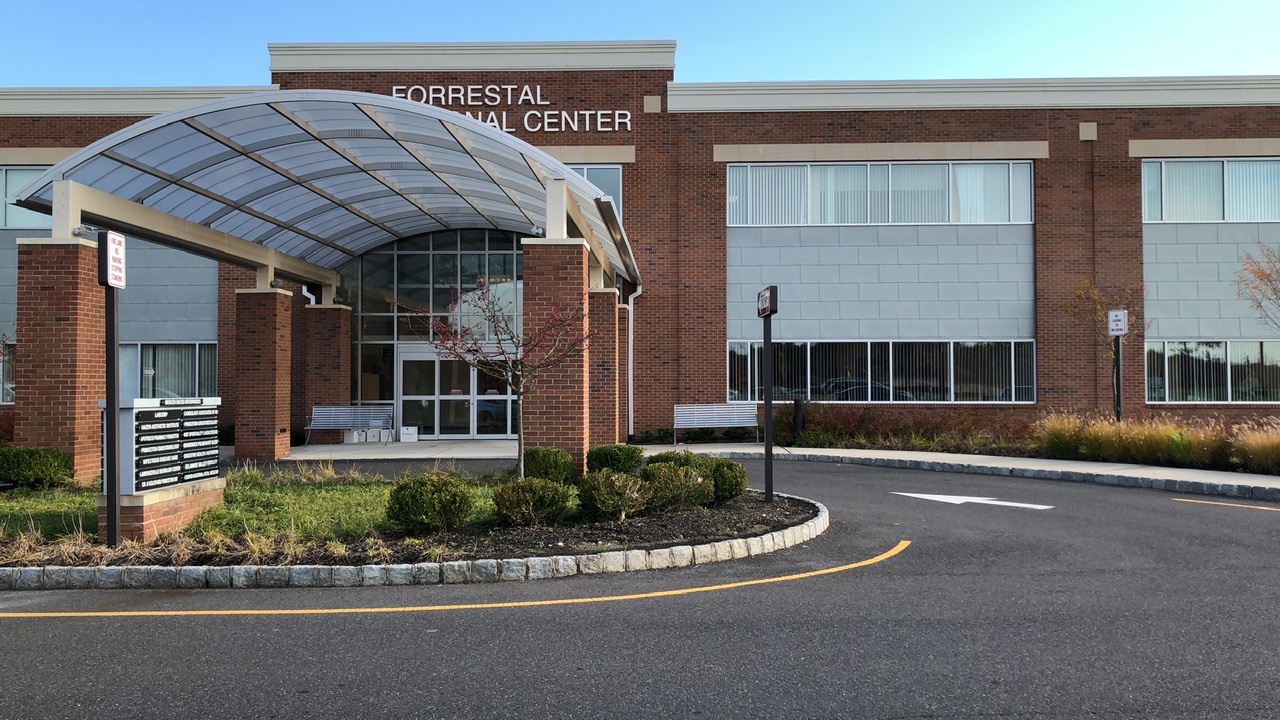 01.

Princeton
10 Forrestal Road South
Princeton, NJ
08540
02.

Edison
3848 Park Avenue, Ste 101
Edison, NJ
08820
03.

Mt. Laurel
4000 Church Road
Mt. Laurel, NJ
08054
04.

Paramus
2 Sears Drive, Ste 101
Paramus, NJ
07652
05.

Clifton
905 Allwood Road, Ste 105
Clifton, NJ
07012
06.

Wayne
342 Hamburg Turnpike, Ste 202
Wayne, NJ
07470
07.

Freehold
501 Iron Bridge Road, Ste 2
Freehold, NJ
07728