Guide To Finding The Best Vein Treatment Near Me
NJ TOP DOCTORS | Vein Wellness Clinics | SPIDER AND VARICOSE VEIN TREATMENT CLINIC
First, let's define the problem
Varicose veins are enlarged, twisted veins that protrude from under the skin. Vein disease affects approximately 1 out of every 3 individuals. It is a disorder of the venous circulation with symptoms that are not always well recognized as vein disease. Untreated, symptomatic varicose veins can progress to more advanced stages associated with skin discoloration, ulcerations, and deep vein thrombosis.

What Causes Varicose Veins?
With varicose veins, blood pools in your superficial leg veins due to gravity, resulting in high pressure within. The deep veins in our legs are able to function normally due to the surrounding muscle, however the superficial veins stretch and dilate from the pressure. Over time, weaker vein walls develop venous insufficiency due to combination of genetics, hormonal factors and venous hypertension.

Varicose Vein Symptoms
These symptoms that can indicate underlying venous insufficiency include:
Swelling in the leg or ankle
Leg cramps
Visible Varicose or Spider Veins
Tired legs
Restless legs
Skin discoloration

Vein Evaluation
The diagnosis of varicose vein disease is simple and straight-forward. Your vein doctor will ask questions about your symptoms and past medical history. A physical exam will reinforce suggestions of underlying vein disease that can be confirmed with diagnostic ultrasound. With this information, your vein doctor can advised on the best vein treatment plan for your condition.
Understanding Where To Seek The Best Vein Treatment Near Me
Vein Treatment is a very personal experience and can invoke some major anxiety. Choosing unwisely could lead you down the wrong path and possibly more trouble than you started with. This article will enhance your understanding on some of the things that separate the best vein clinics from the rest. Our list includes items you should review prior to visiting any vein clinic:
Board-certified vein specialists
Personalized attention
Insurance coverage
Minimally-invasive treatments
Continuity of Care
Board Certified Vein Specialists
The quality of vein doctors is understandably the most important consideration when looking for the best vein clinic. The vein clinic should have physicians with a strong pedigree and vascular-specific board-certification. Vein specialists with board certifications in vascular surgery or cardiovascular medicine ensures formal training to practice interventional procedures and venous medicine.
Personalized Attention
Your time is valuable and so is your vein condition. Patients should have the time to discuss their condition and personal goals with the treating physician. All too often, face to face time is delegated to a nurse or physician assistant. While this works well for many vein clinics to increase the number of patients they can accommodate, it can leave you hanging when things don't go as expected. Having your vein doctor's undivided attention leads to better care and better results.
Insurance Coverage
The vein center should have a dedicated team to review your insurance plan and help you understand the coverage for your vein treatment plan. These teams will obtain a written statement from your insurance called a "pre-authorization letter" indicating coverage for your intended procedures. Most importantly, they should be able to provide a written estimate of any out-of-pocket costs with your treatment.
Minimally Invasive Varicose Veins Treatments
Today's modern day vein treatment procedures are minimally-invasive and suited for all types of vein conditions. This means same-day procedures in the office with no down-time and virtually painless.
The most popular treatments for varicose veins include:
Radiofrequency ablation: Catheter-based technology that delivers radiofrequency generated heat to the blood vessel walls. The procedure is done with only small amounts of local anesthetic and can be completed in less than 30 minutes.
VenaSeal: Similar to RF vein ablation, VenaSeal is also catheter-based. However, unlike ablation, the catheter is used to inject a medical adhesive that fuses the diseased vein closed. Over time, the vein is reabsorbed by the body.
Sclerotherapy: A medicated solution is injected in either liquid or compounded form (foam sclerotherapy). The sclerosant disrupts the walls of diseased veins causing them to collapse and eventually be absorbed. This is ideal for spider veins and residual varicose veins.
Ambulatory Phlebectomy: This requires the most skill and patience, but still is minimally invasive. Tiny incisions are made over large, bulging varicose veins so that they can be directly removed. Unlike stripping, these procedures are done within the office and patients do not require any downtime. The best part, any large visible varicose veins are immediately removed leading to dramatic skin and symptom improvement.
Continuity of Care
This is the most overlooked item of your care. Vein disease is not something that happened overnight and it is not something that will disappear in one day. Your vein doctor should provide you with honest expectations and plan to follow up regularly on your condition. Your relationship with the vein specialist is important to your well being.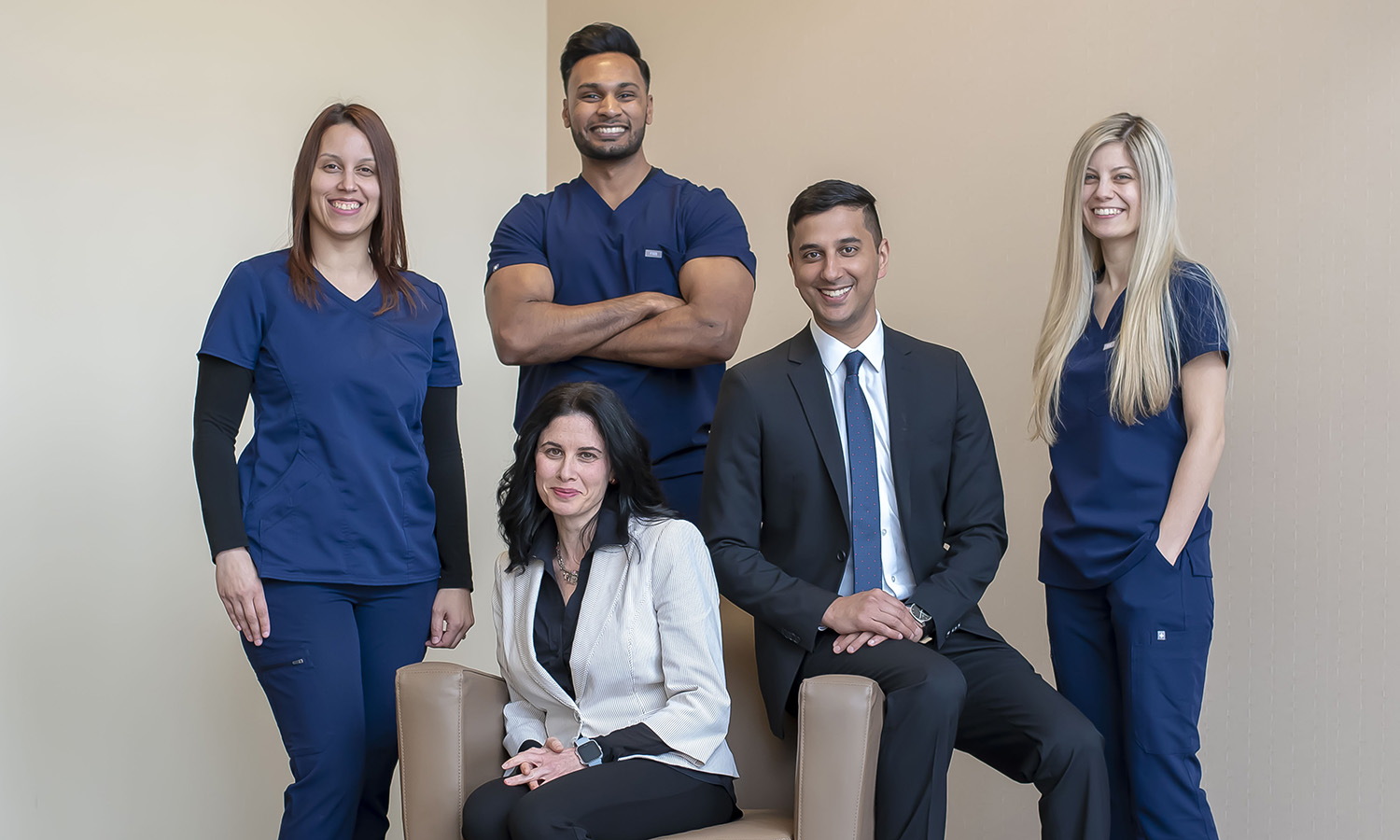 Vein Wellness Clinics
The Vein Wellness Clinics are a member of the Vein Specialist Centers in New Jersey. Our Vein Center is a state-of-the art diagnostic and treatment center for spider and varicose veins. For more information, please schedule your spider vein and varicose vein consultation today at www.veinspecialistcenters.com.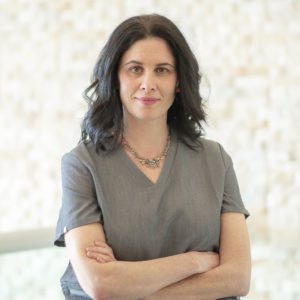 Dr. Brotman O'Neill
Harvard Trained | Vascular Surgeon / Vein Specialist
Dr. Alissa Brotman O'Neill is an accomplished vascular surgeon and vein specialist and skilled in applying cutting-edge, minimally-invasive endovascular technology of the aorta and peripheral arteries.
Schedule a Consultation
Our vein centers in NJ provide a personalized approach for spider and varicose vein treatment. Book a consultation now, we're looking forward to assisting you.
Our Vein Centers
We pride ourselves on providing the best spider vein and varicose vein treatments to patients in New Jersey.
01.

Princeton
10 Forrestal Road South
Princeton, NJ
08540
02.

Edison
3848 Park Avenue, Ste 101
Edison, NJ
08820
03.

Mt. Laurel
4000 Church Road
Mt. Laurel, NJ
08054
04.

Paramus
2 Sears Drive, Ste 101
Paramus, NJ
07652
05.

Clifton
905 Allwood Road, Ste 105
Clifton, NJ
07012
06.

Wayne
342 Hamburg Turnpike, Ste 202
Wayne, NJ
07470
07.

Freehold
501 Iron Bridge Road, Ste 2
Freehold, NJ
07728
Request an appointment
We are one of the top spider vein and varicose vein treatment centers in the Nation, offering the latest treatments and the most state of the art technology. Our vein treatment center sources the best vein doctors and specialists from around the world.
Enter your information below to get started
By emailing us or contacting us via web form, you are accepting the inherent privacy limitations of online communication. For more information about internet privacy, please read our Communication by Email/Text document. Please respond "stop" to text messages to opt out.