Top Quality Vein Treatment Center in Paramus NJ
Bergen County Vein Center | TOP RATED SPIDER AND VARICOSE VEIN TREATMENT CLINIC
Spider Veins
Spider veins are unhealthy veins just underneath the skin, most commonly located on the lower extremities. When they occur in clusters, they may have a spidery appearance, giving them their name. Spider veins are usually blue, red, or purple in color and are often found in clusters that spread outward. Spider veins can often be the first indication of an underlying condition called chronic venous insufficiency.
Get Rid of Spider Veins
There are two main options available for spider vein removal for cosmetic improvement: Laser Treatment vs Sclerotherapy. Before deciding on a treatment, it's best to consult with an experienced vein doctor to understand the contributing factors. Effective spider vein treatment options including laser vein ablation and sclerotherapy are readily available at the Vein Wellness Clinics.

Sclerotherapy vs Laser treatment
Sclerotherapy is effective in both small and larger sized veins, including reticular and varicose veins. It is for this reason, our vein doctors prefer sclerotherapy as the first choice in spider vein treatment.  Special techniques including cryosclerotherapy perfected by Dr Claudia Rios-Datta provide painless spider vein treatment.  Special enhancements include veinlites for advanced sclerotherapy techniques.   However, there are some situations where laser therapy is preferred. This includes spider veins on the face or feet where injections should be avoided. 

Who Treats Spider Veins?
A vein specialist is a doctor that specializes in treating spider and varicose veins and the underlying condition, venous insufficiency.  Ideally, your vein doctor in Paramus should have completed formal training in venous procedures during his/her residency or fellowship training. A recognition of competency is achieved with board-certification in a vascular speciality and should be confirmed before treatment.

Varicose Veins
Vаrісоѕе vеіnѕ or "vаrісоѕіtіеѕ", are еnlаrgеd and unhealthy veins that usually arise due to high pressure in veins slightly deeper within the leg. They may be tortuous or twisted, and may bulge from under the skin. Appearance can be red or purple in color. Varicose veins can appear anywhere on the body; however, they are most commonly found on the legs.

Varicose Vein Causes
The risk factors for developing varicose veins are the same as those for chronic venous insufficiency. They include: Family history of varicose veins, Venous insufficiency, Female gender, Obesity, Age, Pregnancies, Work that requires prolonged sitting or standing.
Varicose Vein Treatment
Vein stripping or surgical procedures have been replaced by simpler, faster and more effective minimally-invasive vein treatments.   Our techniques at the Vein Clinic in Paramus include:
Radiofrequency ablation

: Catheter-based technology that delivers radiofrequency generated heat to collapse target veins.  The procedure is done with only small amounts of local anesthetic and can be completed in less than 30 minutes.

VenaSeal

: This is the latest innovation in vein treatment and is very effective.  Insurance coverage is limited at this time and should be discussed with the vein doctor if appropriate.

Sclerotherapy

: A medicated solution is injected in either liquid or aerated form (foam sclerotherapy). We specialize in painless sclerotherapy using cryosclerotherapy, veinlites, and local numbing medications. 
Ambulatory Phlebectomy: For large bulky varicose veins, phlebectomy remains the most effective vein treatment.   Unlike stripping, these procedures are done within the office and any large visible varicose veins are immediately removed under simple local anesthetic.
Paramus Vein Specialist Centers
Our Vein Wellness Clinic in Paramus is a member of the Vein Specialist Centers providing comprehensive diagnostic and treatment for spider and varicose veins treatment in Bergen County.   
Dr. Simon Smith is our lead vein doctor at the Vein Wellness Clinics and is a double board certified vein specialist with expertise in minimally invasive procedures for spider and varicose veins. 
Using a combination of innovative technology, medical experience, and cosmetic artistry, the exceptional team at the Vein Specialist Centers strive to provide excellent services and a warm, friendly experience for the patients coming from North Jersey.
Our vein clinic is located at 2 Sears Drive, Suite 101 and is located near the Paramus Park : Shopping Mall in Paramus NJ and off Route 17.  Patients arrive from all around Bergen County including Ridgewood, Fair Lawn, Ho Ho Kus, Oradell, Hackensack, Ramsey, Fair Lawn, and Glen Rock.  
In addition to being highly accessible and equipped with the latest technology, our vein clinic also offers plenty of parking. For more information, please contact us to start your journey towards a life without spider and varicose veins.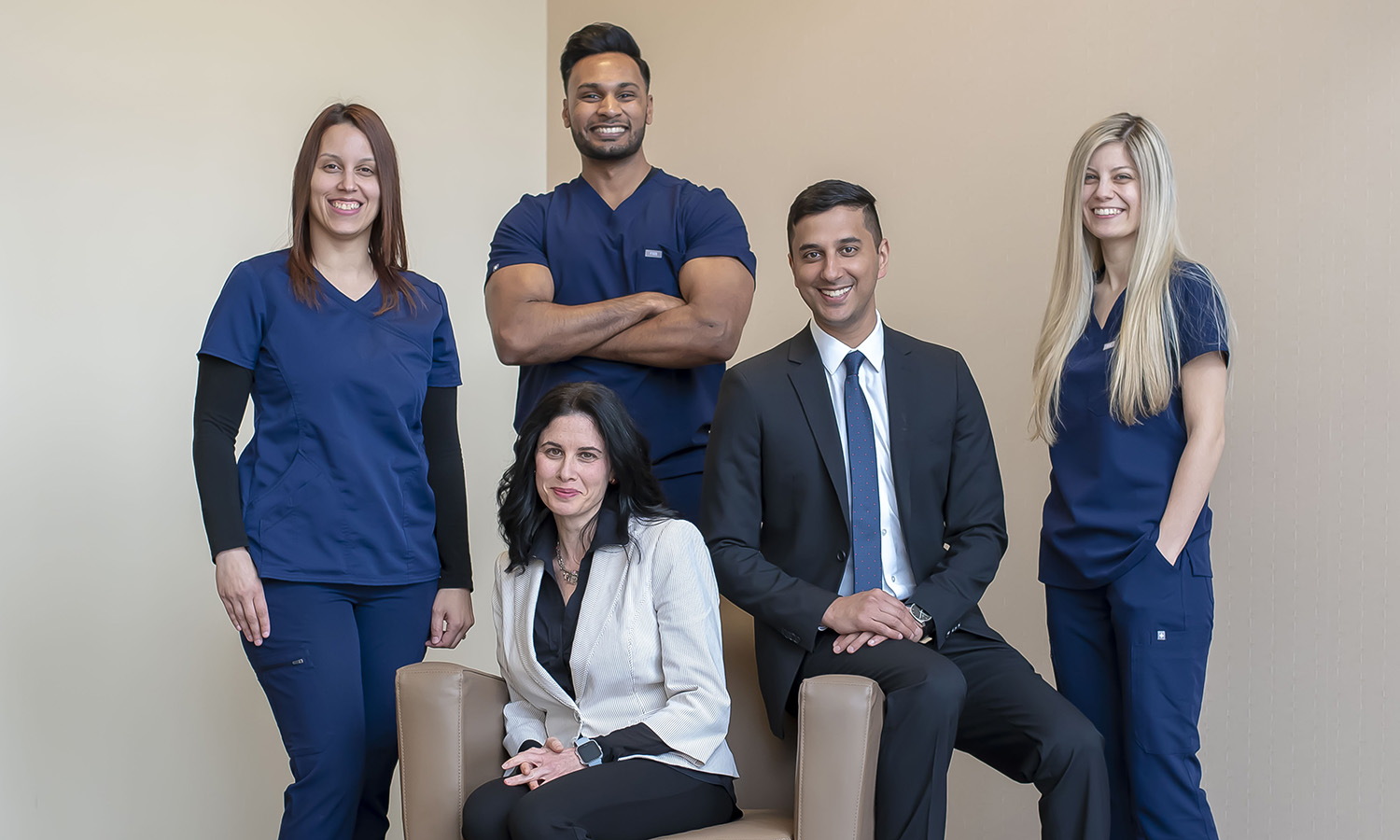 Vein Wellness Clinics
The Vein Wellness Clinics are a member of the Vein Specialist Centers in New Jersey. Our Vein Center is a state-of-the art diagnostic and treatment center for spider and varicose veins. For more information, please schedule your spider vein and varicose vein consultation today at www.veinspecialistcenters.com.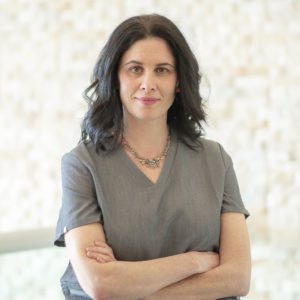 Dr. Brotman O'Neill
Harvard Trained | Vascular Surgeon / Vein Specialist
Dr. Alissa Brotman O'Neill is an accomplished vascular surgeon and vein specialist and skilled in applying cutting-edge, minimally-invasive endovascular technology of the aorta and peripheral arteries.
Schedule a Consultation
Our vein centers in NJ provide a personalized approach for spider and varicose vein treatment. Book a consultation now, we're looking forward to assisting you.
Our Vein Centers
We pride ourselves on providing the best spider vein and varicose vein treatments to patients in New Jersey.
01.

Princeton
10 Forrestal Road South
Princeton, NJ
08540
02.

Edison
3848 Park Avenue, Ste 101
Edison, NJ
08820
03.

Mt. Laurel
4000 Church Road
Mt. Laurel, NJ
08054
04.

Paramus
2 Sears Drive, Ste 101
Paramus, NJ
07652
05.

Clifton
905 Allwood Road, Ste 105
Clifton, NJ
07012
06.

Wayne
342 Hamburg Turnpike, Ste 202
Wayne, NJ
07470
07.

Freehold
501 Iron Bridge Road, Ste 2
Freehold, NJ
07728
Request an appointment
We are one of the top spider vein and varicose vein treatment centers in the Nation, offering the latest treatments and the most state of the art technology. Our vein treatment center sources the best vein doctors and specialists from around the world.
Enter your information below to get started
By emailing us or contacting us via web form, you are accepting the inherent privacy limitations of online communication. For more information about internet privacy, please read our Communication by Email/Text document. Please respond "stop" to text messages to opt out.